Capture and enhance memories to last for a lifetime!
Sentimental, one of a kind, photographic jewelry and gifts... customized photo pendants, charm bracelets, key chains and much more. Our products come straight from the heart and are absolutely perfect for the 'person who has everything'... the gift ideas are endless! At Mirror Mirror Image, you are the designer! You tell us what YOU want and we'll create it for you! We offer photo sessions (locally) for capturing your memories OR you can send us the photograph of your choice - it's that simple!
Your unique piece can be completed and shipped in as little as 1-2 weeks!

Click the images below to view samples:
© 2010-2014 Mirror Mirror Image | mirrormirrorimage.com | Web Design by Karen Smith
In Association with: Tag Team Designs and Shine On Brightly
Made in the Upstate (Anderson / Greenville / Spartanburg, SC Area) Available Online

As Seen On:
Your Carolina with Jack and Megan (WSPA) - March 28, 2014

As Seen In:
Greenville Journal and Spartanburg Journal - August 10, 2012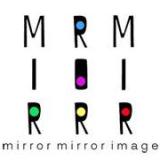 Order Jewelry here ... visit our gallery for more product samples.

Amazing gift ideas for birthdays, anniversaries, the holidays or just because! Remember, we can transform your new or old photos into FABULOUS pendants, charms, key chains, dog tags and more. Our photo id tags and zipper pulls are a super cool way to identify your child's diaper bag, book bag or gym bag! We also design textured aluminum cuff bracelets (which have become amazingly popular!), as well as customized purses... our 'for the home' section features photo coasters, metal art mosaics, and coffee table books. -- Follow us on twitter and facebook to see what's new!